Just in time for holiday gifts!
Autographed copies of the Moonglow Christmas Series, signed to you, to anyone you'd like, or simply signed. Special requests for personalization may be left in the "Note for Seller" box on the PayPal form, or through a Facebook message. To make the holidays brighter, shipping will be FREE within the U.S. (International shipping costs vary.)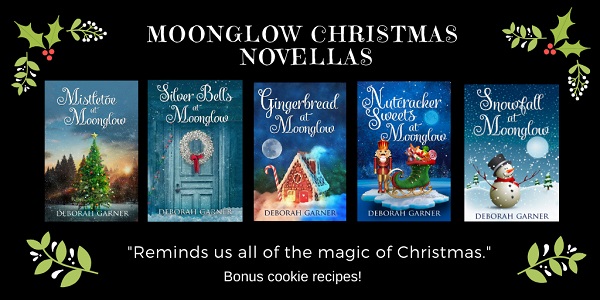 **All books feature recipe sections!